Sportswoman of the Year
Huge congratulations to Alice Davies for winning Sportswoman of the Year at the University of Bristol Sports Awards last night. Thoroughly deserved, her nomination is as follows:
Alice Davies joined the novice program at UBBC in 2015, with no experience whatsoever of rowing, strength and conditioning, or high level competitive sport. Just two and a half years later, she is unrecognisable as an athlete; having returned from the U23 world championships final trials for the GB Rowing Team. Not only is Alice the first Bristol open-weight woman to compete at this level, her recent performances have left her placed as the fastest female U23 in the country. Alice could hardly have put herself in a better position for selection into to the u23 National Team for the World Championships this summer.
Representing the club, Alice stroked the UBBC women's first 8+ to their highest ever BUCS placing; battling it out in the champ final exclusively against GB accredited high-performance universities to come 4th in the 8+ and the 4+. Her commitment to training and fierce approach to racing continues to inspire those around her.
Over the past two years, Alice suffered from a recurring rib injury, due in part to her lack of experience with a high training load. In addition, she sustained an acute knee injury four weeks out from final trials; threatening to ruin her chances. Alice's meticulous approach to recovery and exceptional mental strength pushed her through a particularly difficult time; further demonstrating her extraordinary drive and determination in the face of adversity.
Off the water, Alice has been an active force in club development, particularly in her role as club secretary. She is responsible for memberships, submitting all race entries on time, organising transport and accommodation for national races and events, and coordinating full club attendance at BUCS Head and Regatta. She helped coordinate the the largest student-run rowing event in the UK (UIRS indoor championships) at UBBC in the Autumn, alongside helping to run and coach for the Learn to Row Programme. Passionate, dedicated and professional, Alice Davies thoroughly embodies the spirit of a Bristol "Sportswoman of the Year".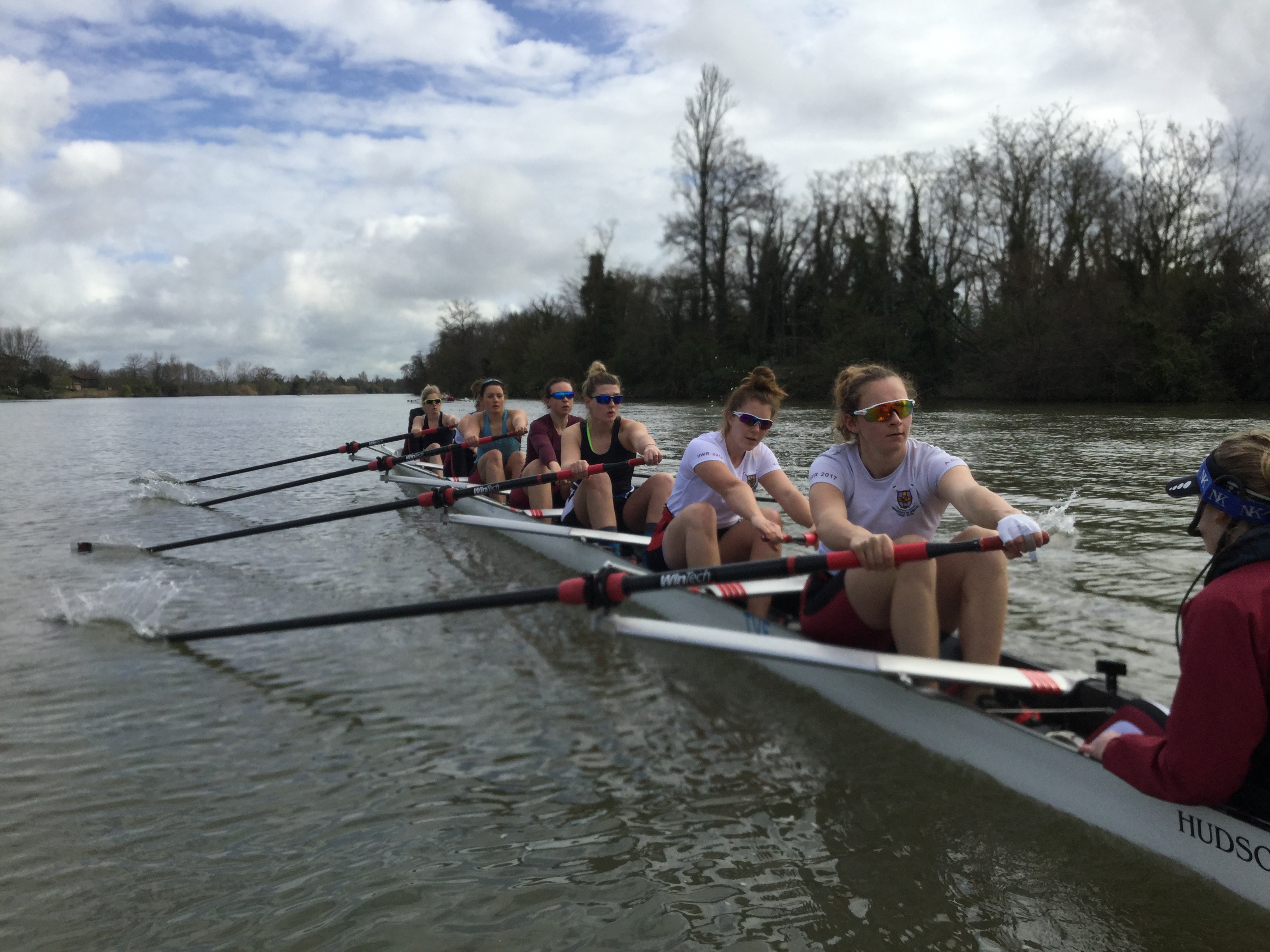 Bristol Reds – Director's Award
Congratulations are in order for UBBC's Callum Gathercole, who was awarded the prestigious 'Director's Award' at the Bristol Reds, in recognition of his outstanding lifetime contribution to Bristol Sport and UBBC. During his four years at the club, Callum Gathercole has been continually working to improve the lives of others, whilst maintaining his studies in Aerospace Engineering. His actions are recognised across the University, by those involved in rowing, the wider sporting community, and those who have no interest in University sport. His approach to life is rare, being driven most by those who tell him that something is impossible. In testament to this, Callum's rowing career began when his father told him that he was too small to be a successful rower, which soon proved false. He shows phenomenal dedication and commitment, going to any length to get the job done, no matter how big or small the matter. Despite his accolades, Callum continues to give back to those starting out in sport, always contributing beyond what is required of him.
When Callum's father passed away in 2012, he decided that he wanted to do something in memory of him, and to be able to help people and families in a position similar to his own. This turned into one of Callum's most notable and remarkable achievements, becoming the youngest person ever to perform a solo crossing of the Atlantic Ocean in a rowing boat. He took a year out of University to take on this challenge, and raised nearly £300,000 for Brain Tumour Research, BRACE and Princess Alice Hospice. In doing so, he continues to improve the quality of life for people he has never met, in the hardest times of their lives. This record was broken during the Talisker Whisky Atlantic Challenge, but this was simply the culmination of years of work that Callum had been doing to fundraise for the project, including charity galas, talks, coaching sessions and media interviews to raise awareness for the cause. During the campaign, he broke the U19 Lightweight 100km World Record by a considerable margin, at a public charity event he organised. He has continued to go above and beyond for charity, twice completing 10-hour rows at the University's Igniti0n charity challenge day. Due to the magnitude of his success, and selfless approach to charity, Callum was presented with the Points of Light award by Prime Minister David Cameron, who recognised the outstanding effort he has gone to in memory of his father.
Callum has maintained a status at the top of the British Rowing Junior and U23 scene, having competed at the World Junior Championships in the quadruple sculls for Great Britain, as well as winning numerous BUCS (British University Championships) and national medals. Alongside his own high-performance goals and achievements, he is very grounded within the club, and regularly commits himself to the advancement of beginner and intermediate rowers, who profit greatly from his knowledge. Callum has held a position on the University of Bristol Boat Club committee, as the Boats Officer for the fleet. He poured hundreds of hours of his free time into updating, maintaining and repairing the boats to allow the 180 members of the club to train each week. His breadth of experience was also utilised in the summer of 2015, before his Atlantic row, when he coached the 2nd VIII at the club through the season. Many congratulations Callum, and thank you for all your hard work.
.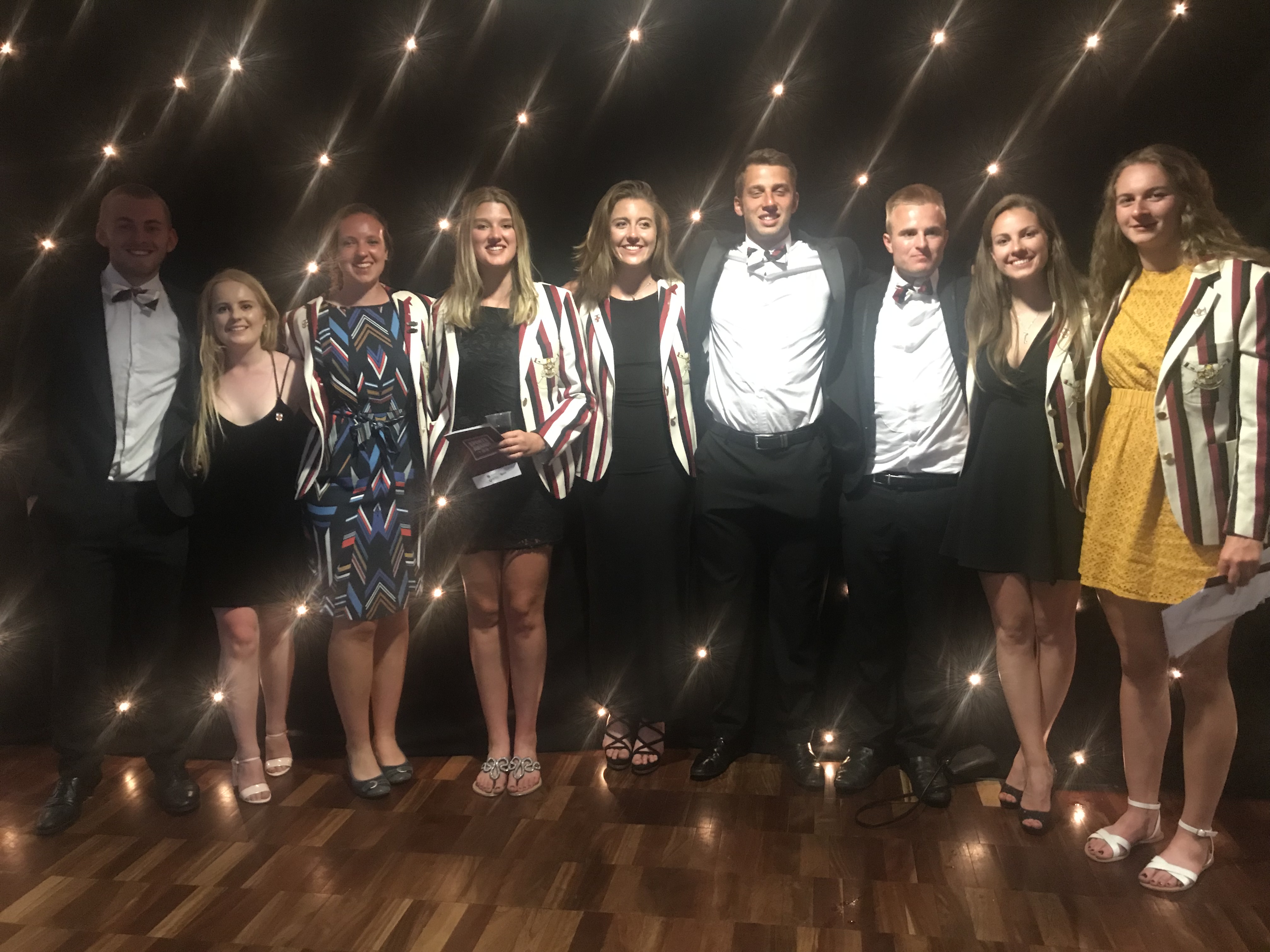 Full Colours
And finally, congratulations to the following for receiving Full Colours in recognition of their performance and commitment to the club during their time at university:
Alice Lovett
Alice Davies
Caroline Welsh
Charlotte Greenwood
James Foster
Joe Harper
Sally Elphick
Sophia Margetts
Congratulations all!